Passport with Flying Colors
April 25, 2006
Dressing for overseas flights can be a real mystery. But in the end, we always choose comfort over style. (And sometimes we actually do look like our passport photo.)
But despite the lack of makeup, we still have a backpack full of tricks to clue in fellow travelers about our level of sophistication.
Exhibit A: Passport covers from Los Angeles-based Vintageweave Interiors.
With patterns of flowers, sheet music, and calligraphy transferred from vintage fabric onto suede, these whimsical little jackets are both functional and fashionable.
Plus, the scalloped edges add additional flair (as opposed to the flare of our shredded sweatpants).
So now we can proudly present our passport as we drag ourselves through Customs.
Though we wish the photo could remain undercover…
Vintageweave Interiors is offering Scoop du Jour readers a 10% discount thru 5/31 when you enter SCOOP in the comments section upon checkout.
Available online at Vintageweave.com.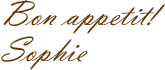 To change your email preferences or unsubscribe, click here.
all content copyright scoop du jour 2005