No Sweat
August 9, 2005
Remember as kids when watching Yogi Bear steal a picnic basket was the only thing that made us smile?

Those were the days.

Now we can turn to a different kind of Yogi when we're feeling bent out of shape. Skidless by Yogitoes has created non-slip yoga towels to eliminate sticky situations.

Available in seven colors to help liven up your routine, they're designed to soak up sweat, thus preventing potential plummets.
By placing it on top of the communal gym mat, you can ease right into Mountain Pose without worrying about who Cobra'd before you.

Because sometimes you've just got to get a grip.

We'd hate for you to get a Boo Boo.
Yogitoes Skidless Towels are available at shopkitson.com.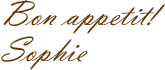 P.S. Who among us couldn't use a little boost every now and again? Three lucky Scoop du Jour subscribers will win a bottle of Visualift eye cream ($105 value) compliments of Sonya Dakar. This non-surgical alternative to treating crow's feet will also help firm skin and diminish signs of aging around your eye area. You know the drill...Simply send us an email with your name and mailing address and we'll announce the winners in this Thursday's Scoop!



To change your email preferences or unsubscribe, click here.
all content copyright scoop du jour 2005