Bling or Dare
July 28, 2005
Fine jewelry is a lot like fine wine. Once you've indulged there's no going back to that "no corkscrew required" swill.
Luxury sure don't come cheap though.
Until now, that is.
Diamonds have always been more of a passing acquaintance than a close friend. We've seen 'em on the street, perhaps mingled at a soiree or two, but best friend? That would be a stretch.
Thanks to Dare 2 Diamond, we now consider ourselves part of the clique. Offering 14k white and yellow matte gold earrings, bracelets, rings and necklaces in all shapes and sizes, prices range from $99 to just over $500, with most items averaging around $150.
Our favorite are the delicious gold pendants shaped like cupcakes, candy and of course, ice cream cones. We also love the simple heart and disk earrings (both under $200).
Hey, at the rate we're going we may even have some money left over for that bottle of wine...
Or at the very least, the corkscrew.
Dare 2 Diamond is offering Scoop du Jour readers 20% off all jewelry when you enter SCOOP upon checkout. Offer expires 8/11/05.
Dare 2 Diamond jewelry is available at dare2diamond.com.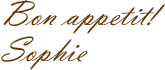 P.S. Donít forget to check out Girlshop.com, the online mega-boutique for under the radar fashion. The site is offering 50-80% off select merchandise during their summer sale. BONUS: During their Summer Spree (July 25th-August 1st), get an additional 20% off everything on the site...sale stuff and new fall merchandise! The bonus discount is good on Totshop.com and Guyshop.com too! Happy shopping...



To change your email preferences or unsubscribe, click here.
all content copyright scoop du jour 2005