Dressed to the Fives
May 31, 2005
Over the years we've accumulated oodles of apparel, but somehow we still manage to stand in our closet every morning like clockwork and wonder why we have absolutely nothing to wear.
Nevermind that we promised to don those Marc Jacobs boots for the rest of our lives; we simply cannot repeat an item too often.
At least that's what we thought until Karanina introduced its silky Convertible Halter. Inspired by a Halston piece from the 1970's, Kara Smith and Nina Firestone created this 5-in-1 dress that actually has a place in the modern millennium (unlike those bell bottoms you just had to have).
The top two strands can be fastened at the neck and dangled down your back, wrapped scarf-style around your collar or criss-crossed in the back and tied around your waist.
And if all those choices weren't enough, the dress comes in mink, orange, cobalt blue, teal and burgundy.
We can't wait to see how it looks with our trusty Marc Jacobs boots...
Active Endeavors is offering Scoop du Jour readers 20% off all dresses, handbags & jewelry when you enter SCOOP20 in the comment field upon checkout. Please note that Bulga bags, the Sienna bag by Kooba and all denim will not be discounted. Offer valid thru 7/11/05. PLUS...sign up for product updates and enter to win 1 of 2 $250 shopping sprees!
The Karanina Convertible Halter is available at activeendeavors.com.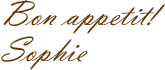 To change your email preferences or unsubscribe, click here.
all content copyright scoop du jour 2005