Sheer Style
April 14, 2005
Now that spring is officially here, (not to worry, we're knocking on wood as we type) we've been scouring the Internet for items that don't remotely resemble cable-knit or tweed.
We're definitely not going back there without a fight...
Thankfully it didn't take us long to happen upon Isharya's breezy sequined Moroccan tunics. Embroidered on silk chiffon, these roomy tops have just the right amount of flow in all the right places and none of the wrong ones.
But on the off chance that your ebb is flowing in a whole different direction, Isharya will customize any garment they sell to your exact measurements.
Available in a multitude of cheery colors including coral, peridot and yellow, we're convinced they're just the thing to coax spring into getting comfortable and staying a while...
In case our knocking didn't do squat.
Isharya is offering Scoop du Jour readers a whopping 25% off their Moroccan Tunic (originally $220, now $165) when you click here.
To view all Isharya products, please visit Isharya.com.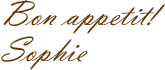 P.S. AND THE WINNER IS...Hundreds of you entered but only 1 could win the Lizzie Eno necklace of her choice (valued at $150) compliments of Junk In Our Trunk. Congrats to Amy Schmidt (TX)! Thank you to everyone who participated in this week's drawing. Check back each week for more chances to win fabulous products compliments of Scoop du Jour!



To change your email preferences or unsubscribe, click here.
all content copyright scoop du jour 2005