The Sharpest Tools in the Shed
January 20, 2005
Trading Spaces...Extreme Home Makeover...Mix it Up...heck, This Old House (post-Bob Vila).
What do these shows have in common aside from the fact that we're hopelessly addicted?
They all make us want to don a toolbelt and actually have a clue as to what to do with it.
Sadly our obsession with home improvement doesn't exactly equip us with an instruction manual (or a union for that matter), but it does come with some pretty fancy tools.
French design company Pylones, responsible for whimsical items like colorful dot-laden toasters and hand painted beetle nail clippers has once again managed to add their feminine touch in the unlikeliest of places.
Say Aloha to the Hawaiian-inspired Multi-Tools. Sold separately, the hammer, screwdriver and pliers are designed to be multi-purpose, hence the 4 nesting screwdrivers hidden in the hammer's removable handle. The screwdriver is doubly double-ended, providing its owner with 4 times the amount of um, screwing pleasure.
Get your heads out of the gutter ladies; we're talking tools here.
The Pylones Aloha Flower Multi-Tools are available at Target.com.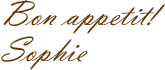 P.S. On Tuesday we announced a promotion where you shared The Scoop with your friends in order to be entered into our Philosophy giveaway contest. (One winner alone will take home $240 worth of products!) We're proud to say that your friends signed up in droves but they forgot to give you the credit...So here we sit with tons of entries and no winners to declare. Because of this we've decided to extend the contest through next week. That oughta give everyone plenty of time to call up their friends and ask them to send us YOUR name & email address so we can pick our winners. And now that they're officially subscribers too, chances are they'll be reading this for themselves. For all you newcomers who want to get in on the action, simply forward this email by clicking on the "Share Your Spoon With a Friend" icon at the top of the page. For every friend who signs up for Scoop du Jour, you will receive one contest entry. The more friends you send, the better your chances to win. 11 winners will be drawn at random and announced in next Thursday's Scoop. Each new subscription must be confirmed in order to be counted.



To change your email preferences or unsubscribe, click here.
all content copyright scoop du jour 2005