(Bed)Room Service
January 13, 2005
Who hasn't been tempted to take home at least one souvenir from their favorite hotel?
We know there's a fine line between those disposable slippers and say that super-plush mattress that afforded us a true 9-hour sleep session, but there must be middle ground somewhere, no?
With the help of Bliss (our haven for all things beauty) and W Hotels we think we've finally found it.
We betcha didn't know that most of what ends up in your suitcase via a self-imposed five finger discount (and then usually winds up on your credit card bill anyway) can actually be purchased shame-free.
Case in point...W Hotels 350 thread-count Sublime Sheet Set, which is found in every W guestroom, is now being offered for the home thanks to an alliance between W Hotels and Bliss. Each set comes complete with a flat and fitted sheet as well as two standard pillowcases for your sleeping enjoyment (mint not included).
Because while every scrapbook deserves a few vacation pictures, your mug shot needn't be one of them.
W Hotels Sublime Sheet Set is available at Blissworld.com.
To view the entire W Hotels bedding collection, click here.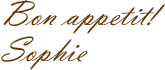 P.S. AND THE WINNERS ARE...
Hundreds of you entered but only 3 could win a pair of Melonets fishnet stockings (valued at $28). Congrats to Sue McCarthy (NY), Jessica Acock (OK) & Stephanie Collingwood (DE)! Thank you to everyone who participated in this week's drawing. Check back each week for more chances to win fabulous products compliments of Scoop du Jour!



To change your email preferences or unsubscribe, click here.
all content copyright scoop du jour 2005