A Wink and a Smile
January 5, 2005
As most of you know, we're not exactly big fans of the dentist. We can easily be sent into full-blown panic mode by anything even remotely resembling the sound of a dentist's drill. So rest assured, if we're touting something dentist-related, it's gotta be good.
Allow us to introduce you to the latest innovation in teeth…The Art of Dental Care.
We promise this isn't your everyday trip to the dentist unless of course your last visit included your very own personal flat screen TV.
Need we say more?
Located on Damen just a stone's throw from Toast, G Boutique & Meritage Café, this high-tech office boasts ultrasonic cleanings, digital X-rays, intra-oral cameras and our personal fave, quiet hand tools.
Just in time for the new year, The Art of Dental Care is offering our Chicago-based subscribers $200 off their "Nite White" Take Home Bleaching Kit, normally a $450 value. Complete with customized bleaching trays, the "Nite White" kit whitens teeth up to 4 shades in as early as a week.
How many of your other resolutions work that fast?
The Art of Dental Care is located at 2101 N. Damen between Armitage and Fullerton. Call 773.227.8005 to schedule your bleaching consultation and mention Scoop du Jour to redeem your special discount.
Offer good thru January 31, 2005.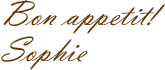 To change your email preferences or unsubscribe, click here.
all content copyright scoop du jour 2005