Accessory to a Bargain
December 8, 2004
Once in a blue moon we uncover a secret so valuable that we're actually torn between keeping it to ourselves and letting the cat out of the bag.
What can we say? We've been burned before.
But since we just happen to be in the secret sharing business our sense of obligation has gotten the best of us.
We hope you enjoy these beans. And for the record, we meant to spill 'em.
Q: When was the last time you dolled yourself up like Sarah Jessica, Cameron, Kate and Nicole and still had money left over for dinner, drinks with the girls and a taxi ride home?
A: In my wildest dreams?
Q: Where can you find a bonafide collection of brooches for every day of the week for less than $50?
A: In Grandma's closet?
Q: How can you buy a bevy of Tiffany baubles on a shoestring salary?
A: Now I'm truly stumped.
Arika's Jewelry, a virtual treasure trove of celebrity and luxury-inspired gems and jewels offers the best deals we've ever seen on the hottest Hollywood-worthy wares, from Carmenís diamond (read: CZ) solitaire studs to Vera Wangís cult status rose brooch, both under $20.
A one-stop shop for the holidays, Arika's Jewelry will suddenly have you appreciating all of the people in your life.
Come to think of it, isnít today Self Appreciation Day?
Well whadda ya know.
Arika's Jewelry is offering Scoop du Jour readers 15% off all merchandise from now through January 1st when you enter SCOOP upon checkout.
Arika's Jewelry is available at ArikasJewelry.com.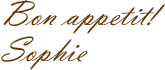 To change your email preferences or unsubscribe, click here.
all content copyright scoop du jour 2005