Waxing Artistic
November 18, 2004
Bikini waxes are like trips to the dentist. No one actually wants to go, but there's a huge sense of accomplishment one feels when it's good and over.
And while the thought of a self-inflicted root canal doesn't exactly sound like a trip to the county fair, when it comes to personal hygiene some of us choose to take matters into our own hands.
With the help of Just Kittyng's Bikini Grooming Kit, hygiene just got a whole lot, well…prettier.
Each kit contains five double-sided wax strips, scissors, tweezers, a mini comb, soothing gel and of course, the pièce de résistance...two heart-shaped "sex symbols".
These stencils, available in a host of styles including stars, tulips and lightening bolts allow users to manicure their, ahem, hair down there. (Yes, we said it.)
Hardly for the faint of heart, Just Kittyng adds a little creativity to a less-than-creative venture.
And how.
Like their motto so eloquently states, it's definitely time to think outside the box.
They said it, we didn't.
The Just Kittyng Bikini Grooming Kit is available at justkittyng.com or by calling 1.866.WAXXING.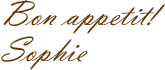 P.S. AND THE WINNERS ARE...
Hundreds of you entered but only 4 could win a coveted Belleza Box from Principessa Beauty (valued at $41). Congrats to Jennifer Larsen (IL), Adriana Gardella (NY), Emily Warfel (WA) & Karina Graf (Ontario)! Thank you to everyone who participated in this week's drawing. Check back often for more chances to win fabulous products compliments of Scoop du Jour!



To change your email preferences or unsubscribe, click here.
all content copyright scoop du jour 2005