Jack-ie of All Trades
June 8, 2004
Remember the time you were lost in the woods with nary a perfume counter in sight to mask the overpowering pine scent that had managed to seep into your pores?
That darn hangnail was grating on your last nerve, and in an attempt to whittle a tree branch into some sort of filing device the only thing you ended up filing were your favorite jeans that had gotten ripped in the process.
Your saving grace would have been that bottle of red wine you had brought along on your Ode to Thoreau picnic, however your corkscrew was sitting at home keeping your nail file company.
And if that wasn't enough to warrant a true vacation if you ever did find your way out, the sun had started to set and you couldn't even begin to make out word one of Walden.
I hate to say I told you so, but none of that would have happened if you had remembered to bring along your Miss Army Kit. Simply perfect for the faint of heart, this true girly-girl set includes a flashlight, needle & thread, tweezers, perfume bottle, nail file and a bevy of other gadgets tailor-made for the girl who never finds herself anywhere near the woods (unless they just built a mall there).
A favorite of Mandy Moore & Amanda Bynes, the Miss Army Kit comes in three colors and also happens to include a knife. Not that you'd ever have cause to use it, unless of course you forgot to bring along a sack lunch…
Yeah, just as I thought.
The Miss Army Kit is available at Missarmy.com for $19.95.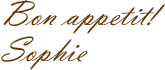 P.S. Ever wonder what happens to the rings that never quite make it down the aisle on The Bachelor? Here's your chance to get in on the action. Bid on Estella Gardinier's 2.07 carat cushion cut Harry Winston diamond from bachelor Bob Guiney (valued at $42,000) for a fraction of the price on shopintuition.com . Estella plans to use the money to help her mother buy a house & will also donate a portion to her favorite charities. Bidding ends Thursday.



To change your email preferences or unsubscribe, click here.
all content copyright scoop du jour 2005